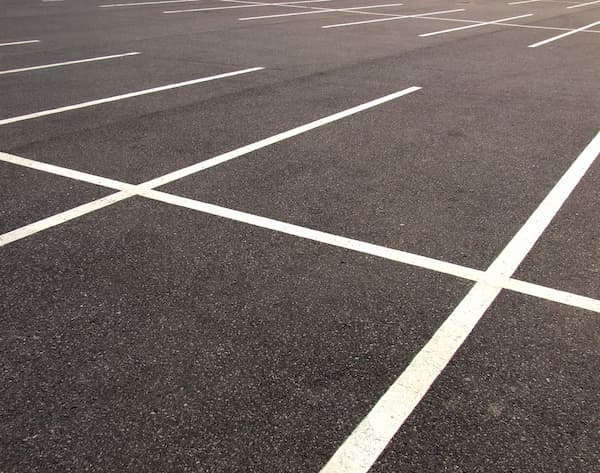 Driveways and parking lots are typically made out of either asphalt or concrete. There are many benefits that point to asphalt as the clear winner, particularly for a large commercial parking area. If you have damaged concrete in Cincinnati, find out why you should consider concrete removal and asphalt replacement instead of laying asphalt over the top of concrete.
It's possible to simply install asphalt over your concrete driveway. If you specifically ask for this service, some companies may offer it to you without asking any questions. Unfortunately, this isn't the best option for your driveway or parking lot. Don't settle for the first professional willing to offer this service, but find out why Neyra Paving and other industry experts recommended avoiding this strategy.
Replace your entire concrete parking area to ensure a firm, flawless foundation. Explore the benefits of this option and review the steps required to install a new asphalt parking lot before working with your local leader in quality asphalt installations.
Benefits of an Asphalt Driveway or Parking Lot
Both asphalt and concrete have pros and cons, so it's important to discuss which one is best for your particular application. In general, asphalt offers several advantages over concrete. As a large surface, it's much more affordable than concrete. Plan on spending less for the initial installation and general maintenance of your asphalt driveway or parking area.
Winter snowstorms and cold temperatures in Cincinnati can be particularly harsh on asphalt and concrete. Asphalt has a better weather-resistant service that is capable of dealing with seasonal changes. Even if snow, ice, and freezing temperatures cause cracks to form in your asphalt parking area, this surface is far more convenient and affordable to crack fill, and patch than a concrete alternative.
There's nothing quite like a sleek, black parking surface. Brand-new asphalt with professional line striping is a great way to boost your curb appeal. Whether you're moving into a new business location or looking to spruce up your existing home, upgrading to asphalt for your driveway or parking lot is a great option to invest in your property.
Finally, asphalt is far more time-efficient. Preparing the foundation, laying the material, completing the surface, and allowing it to fully cure takes less time than concrete, so you can enjoy a faster turnaround for your commercial or residential project. It's a great option if you're running out of time before your big opening or wish to fit a home improvement project in before a big family gathering.
Why Installing Over Concrete Isn't Recommended
If a fast turnaround time is your main concern, you may be tempted to have a professional team install asphalt directly on top of a concrete base. This is a possible option but not recommended by Neyra Paving. Be wary of companies that are happy to offer this solution without explaining the potential downside.
This process relies on worn-out concrete to provide the foundation for your asphalt parking area. Concrete is a stronger material than asphalt, so most concrete structures rely on a thick slab rather than a firm foundation. This works well for a concrete pad until the slab cracks and causes a deep structural issue.
This also means that a concrete sub-base is rarely prepared to the same strict standards as an asphalt sub-base. A heavy load or years of shifting on asphalt require a dependable base; otherwise, you'll end up with a cracked and pitted surface. Asphalt is more affordable and more convenient to replace, but it isn't as sturdy as concrete. It requires a firm, flat, and stable foundation to avoid cracking under typical weight loads.
Once you discover a crack in your new asphalt that's poured over concrete, you don't have many convenient options to resolve the issue. The most effective solution may be to remove all the new asphalt, old concrete, and sub-base to replace it the right way. Installing it the right way in the first place prevents excess costs, frustration, and embarrassment.
The Better Way to Install Asphalt
Avoid replacing asphalt a few years after laying it by preparing the foundation in the first place. Rather than paving over concrete and hoping the foundation will hold, turn to Neyra Paving for comprehensive asphalt paving services in the Cincinnati area. Here are the steps Neyra Paving takes to ensure your transition from a concrete pad to an asphalt surface without any foundation concerns.
First, your reliable team at Neyra Paving thoroughly demolishes and removes the existing concrete. Whether the surface is cracked and chipped or appears to be free of defects, concrete doesn't provide the ideal foundation for asphalt. Thankfully, concrete is recyclable, so you don't have to worry about wasted materials when working with a qualified paving team in your area.
The sub-base is constructed to the exact specifications of an appropriate parking area. This usually means rocks and dense-graded aggregate are compacted to a specific thickness. While the process of removing the existing concrete and replacing it with a proper sub-base may take more time, it's an investment that will dramatically reduce the maintenance costs and stress of ownership in the years to come.
Replacing the sub-base is an excellent opportunity to carefully inspect drainage issues. Improper drainage is a common mistake in concrete and asphalt installation projects, so be sure to work with Neyra Paving to ensure thorough grading and drainage planning. These steps prevent pooling water and erosion from damaging your driveway or parking lot in the future.
Finally, you can enjoy a professional asphalt installation process from the same reliable contractors. From start to finish, the same team will take care of you and provide a reliable, smooth, and professional product.
The total cost of asphalt installation varies depending on a number of factors. Here are just a few aspects of the project that can affect the total cost of your asphalt parking lot project:
Amount of concrete removal needed
Size of the parking lot or driveway
Slopes and other features
Any roots or extensive grading issues in the sub base
Drainage features required
Asphalt doesn't take as long as concrete to fully cure, so you may be surprised at the quick turnaround time available for this entire project. Work with a team that uses the latest equipment and skilled technicians to quickly grind up outdated concrete and replace it with an asphalt structure that will last for years to come. Breathe easily with a parking lot you can be proud of.
Choose Neyra Paving for Your New Parking Lot
Request a free estimate to see how you can upgrade your parking situation with quality asphalt. Schedule an inspection to have your concrete driveway or parking area assessed. This allows a professional paving company to offer an estimate on the cost and timeline necessary to remove the existing concrete and create a smooth, dependable asphalt lot.
Work with Neyra Paving for industry-leading services in the Southern Ohio and Northern Kentucky area. You can also reach out by calling (513) 733-1001.
_______
Image Credit: Shutterstock/ Bogdan Wankowicz