ASPHALT PAVING AND REPAIR PROJECTS
If you have a project that you need help with, our team at Neyra Paving will be happy to set up a consultation at your location to answer any questions you may have about the project from start to finish. Call us at (513) 733-1001 or contact us online to get started today.
Here are some of the projects we have worked on.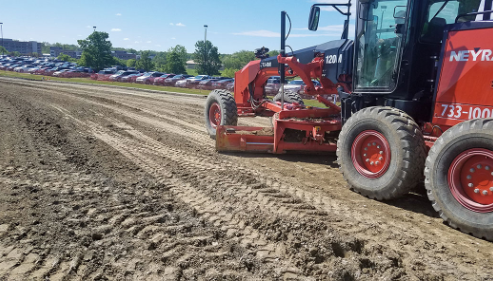 Imagine having to expertly pave and repair over 63,200 square yards of damaged parking lot space in just under three months. While many contractors would balk at that deadline, Neyra Paving was able to be a part of this massive project. During the Mason Business Center's expansion and renovation, our clients found their parking lots were extremely damaged, weathered and in desperate need of repair. In short order, we were able to expertly grade the ground, remove the damage and fully repave over 14 lots and an access road on time and on budget. At Neyra Paving, you can count on our ability to meet your needs, no matter how expansive, and exceed your expectations. Contact us today for a no-obligation paving estimate.