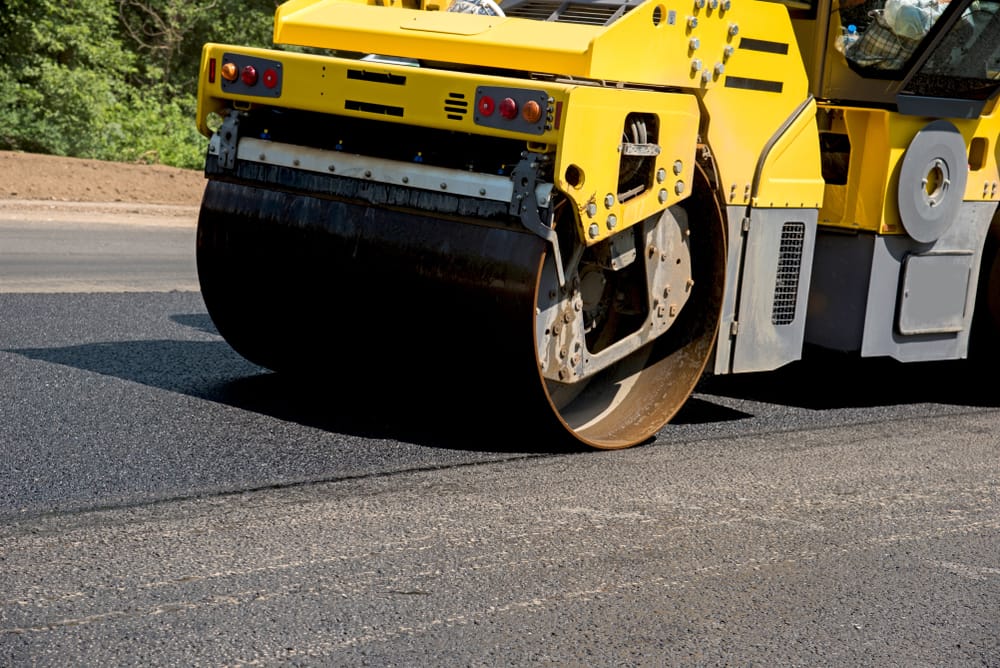 The pavement surrounding your Montgomery, OH, home or business is an essential part of the property. When you have a residential or commercial pavement project,  you need a reliable asphalt paving and concrete repair service in Montgomery, OH. Neyra Paving offers a full suite of asphalt and concrete services for clients pouring new pavement or repairing an existing slab or road.
Paving Services Available in Montgomery, OH
What type of pavement services do you need? Neyra provides a wide range of on-site paving services. No project is too complex for our team of paving experts. If you need paving services for either asphalt or concrete, you've found the right contracting partner.
Asphalt Paving Installation Team
Installing new asphalt requires focus and expert precision. The mix, the substrate, and the application must all be perfect. When it comes together, your asphalt will be a thing of beauty. If you are planning a new asphalt pavement installation for your Montgomery, OH home or business, Neyra Paving is ready to help you make it happen.
Asphalt Repair Services
Asphalt can wear down with regular use and moisture exposure in the weather. If your asphalt has developed one of the signature pavement problems like raveling, alligator cracks, or potholes, Neyra has your back. Let us know where the pavement damage is, and we'll have it fixed in no time. You can count on Neyra Paving for your asphalt repair needs.
Concrete Paving
Concrete paving is a matter of pouring new slabs and slab sections. Neyra can help you ensure that the concrete slab you pour today continues in good condition for years after installation. Concrete can last a long time if poured by pavement professionals like the Neyra team.
Concrete Slab Repair Services
Concrete repair is one of our most common call-outs from home and business property owners. This is because concrete tends to crack over time – especially with exposure to outdoor weather. Neyra Paving will have your concrete mended and resurfaced with expert precision. 
Why Do You Need Asphalt Paving & Concrete Repair in Montgomery, OH?
Our local team of contractors is experienced working with a range of local businesses and homeowners. We are dedicated to ensuring that every client and property gets the same high-quality care. Who benefits most from asphalt paving and concrete repair? Any client or project that requires newly laid pavement or expert repairs on the pavement you have already.
Who benefits from Neyra Paving?
Homes

Schools

Churches

Car dealerships

HOA communities

Senior centers

Apartment buildings and Condo Complexes

Restaurants

Office buildings

Recreational facilities
Why Choose Neyra Paving for Montgomery, Ohio Paving Projects
Neyra Paving makes it easy to book the pavement services you need when you need them. In Montgomery, OH, your home or business may require an area to be prepared and installed with pavement, or you may have a private road that needs regular maintenance. The benefits of Neyra Paving asphalt paving and concrete repair range as widely as the projects you can plan. We will bring high-quality materials and prepare to patch any potholes or pour any parking lot.
Whether you need a quick fix, a small pour, or a major pavement installation project, Neyra Paving is on the job. 
How to Schedule Asphalt Paving & Concrete Repair
Neyra Paving offers a free on-site estimate for any asphalt paving or concrete repair job you may have. When you're done exploring the paving services near you, click Contact Us. This will take you to an email intake form where you can quickly and easily fill out your name, phone, address, and additional details about your project to begin the consultation process and soon schedule your on-site tour. We can build you an estimate, a time scale, and a price range to work with or use as your baseline when comparing paving estimates. 
Montgomery Asphalt Paving & Concrete Repair with Neyra Paving
Neyra Paving has been helping companies and homeowners stay neatly paved throughout the Montgomery, OH area for over 50 years. If you are considering a new pavement installation or replacing an old, broken piece of concrete, contact us today. Neyra Paving provides free consultations and everything you need for fast, satisfactory paving in Montgomery, OH.