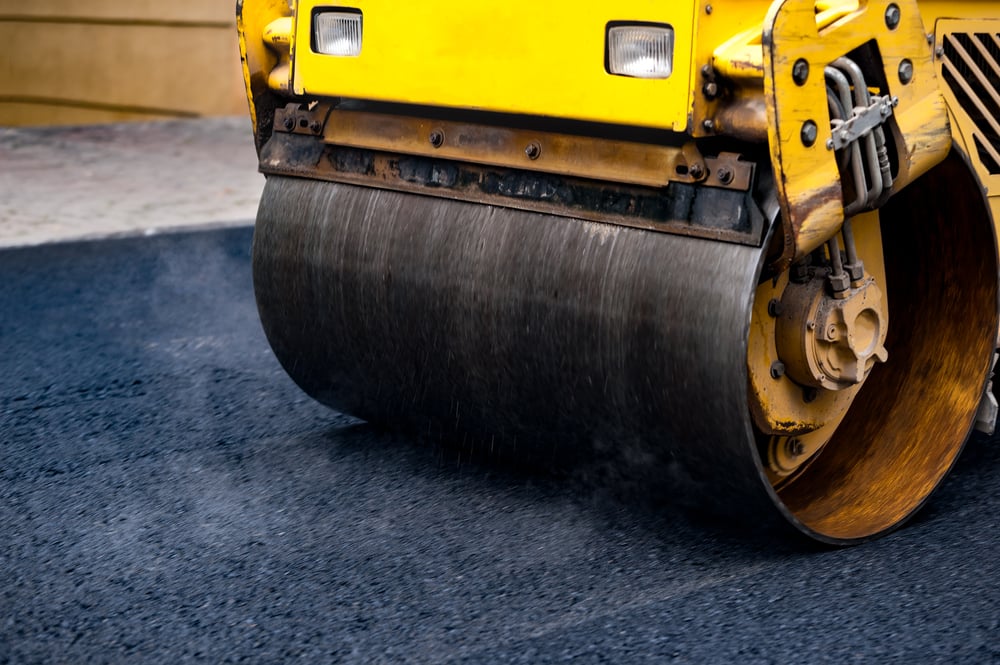 Well-paved parking areas are essential to all properties. They ensure people can walk safely from their vehicles and into the homes and businesses that make Mason, OH, a great place to be.
If you have a property with cracked pavement, our asphalt repair team is here to help.
With Neyra Paving, you can find the asphalt paving and concrete repair services you need in Mason, OH. You can count on Neyra for fast, efficient, and transparent pavement installation and repair services. Hot summers and cold winters lead to cracked asphalt driveways and concrete areas. Neyra Paving is here to repair these surfaces to ensure they remain safe and smooth for everyone to walk and drive.
Paving Services Available in Mason, OH
Neyra Paving brings the full scope of paving services to Mason, OH. We can handle both asphalt and concrete with equal skill. If you need a new lot poured in asphalt or concrete, Neyra Paving can cover your project from start to finish. If you need to immortalize something in concrete that doesn't crack, Neyra can help you prepare your property for more significant traffic and safer vistas with expert paving services.
Asphalt Paving Installation in Mason, OH
Do you need a new parking lot, driveway, or to reinstall an old broken down stretch of pavement completely? Neyra Paving offers a full-service asphalt paving package so that you don't have to worry about each step of the logistics – only how good your new pavement looks when it's done.
Asphalt Repair Services
Asphalt can take damage over time. Moisture can cause alligator cracks and potholes. Normal wear-and-tear from constant use can cause surface raveling. No matter what state your asphalt is in, Neyra can repair it and reseal your surface for better long-term care and performance.
Concrete Paving
Concrete paving involves pouring one slab at a time to make a parking or driving structure. Concrete paving is often seen in driveways, small commercial parking lots, and pedestrian plazas.
Concrete Slab Repair Services
Concrete is sturdy, but it doesn't last forever. Moisture and weather are tough on concrete, causing cracks and other damage to form. Neyra Paving can handle your concrete repairs to make your slabs like new again.
Why Do You Need Asphalt Paving & Concrete Repair in Mason, OH?
Good paving services are essential for keeping Mason, OH, beautiful. Asphalt paving and concrete repair in Mason, OH, is an essential service, and Neyra Paving is here to provide for all of your local asphalt and concrete paving needs.
Why do you need asphalt paving and concrete repair? This is a question answered by individual circumstances. Perhaps it's been several years since installation, and your concrete is cracking. Or maybe you have the perfect design for a new asphalt commercial parking lot. Neyra can handle it all; no project is too large or complex.
Who benefits from Neyra Paving?
Homes
Schools
HOA communities
Senior centers
Apartment buildings
Restaurants
Office buildings
Why Choose Neyra Paving for Mason, Ohio Paving Projects
Neyra Paving is dedicated to providing high-quality paving and a full-service experience to both homeowners and businesses in Mason, OH. Neyra was founded on the principles of excellent paving, transparent estimates, and satisfyingly efficient work. We offer a free on-site consultation to begin assessing every new project. Our estimates are always accurate because they are based on the live conditions of your lot and the elements of your pavement design.
Because it takes time for pavement to cure, we make sure to finish as quickly as possible with several days of scheduled good weather ahead to give your pavement the best chance to cure correctly.
You've come to the right place if you are looking for asphalt paving or concrete repair services in Mason, OH.
How to Schedule Asphalt Paving & Concrete Repair
If you need paving services in Mason, OH, you can easily book your initial on-site consultation through the Neyra Paving website. Simply navigate to "Contact Us" in the header of each page to find the initial email form. Send in a message letting Neyra know that you have a property and a paving project in mind. Our paving experts will get back to you to schedule your consultation and begin planning your pavement within a day.
Mason, OH Asphalt Paving & Concrete Repair with Neyra Paving
Find expert asphalt paving and concrete repair services in Mason, OH, with Neyra paving. Contact us today to book a free paving estimate and begin the process of creating or repairing your property's pavement.